A successful team beats with one heart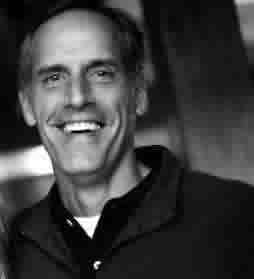 Charles "Bucky" Heringer
Herco's General Manager
OIL, GAS, AND MINERAL APPRAISING
Bio
Bucky has extensive experience both representing mineral owners and working with oil and gas companies to lease, manage, acquire, liquidate and appraise mineral rights throughout the United States. Bucky has been appraising minerals for more than 30 years and has prepared hundreds of mineral appraisals for purchase, date of death and gifting purposes. As a mineral manager for several different mineral owners, family-owned mineral companies and charitable institutions, he works to get the best possible terms for his clients. Bucky grew up in Montana and bought his first oil and gas lease in 1974, partnering with his father, Chuck Heringer—a mineral buyer who moved to Montana from Midland, Texas in 1952. Chuck and Bucky, endeavoring to offer competent and honest services to mineral owners and oil and gas companies, stared Heringer Energy Resources Company (Herco) in 1980. Bucky and his wife, Geri, have four grown children (two of which work at Herco) and one grandson. Bucky and his family enjoy any outdoor activity and any opportunity to be with their grandson.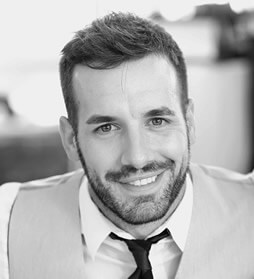 Travis Heringer
Oil, Gas and Mineral Manager and Appraiser
OIL, GAS, AND MINERAL APPRAISING
Bio
Travis Heringer is an oil, gas and mineral manager and appraiser—as well as head of business development—for Herco. A third-generation oil and gas landman, Travis grew up in the industry. After earning a Bachelors degree in business from Gonzaga University, he spent the last 12 years managing and brokering oil and gas assets, successfully negotiating more than $100 Million in mineral leases and sales. As the former outreach and relationship lead at Wells Fargo Bank, and now in the same role at Herco, Travis has spoken about numerous oil, gas and mineral topics at engagements and conferences across the country. Born and raised in Montana, Travis enjoys hiking, fly fishing and backpacking around Yellowstone National Park, world travel and volunteering with kids. Travis currently serves on the board of directors for the Yellowstone County Boys and Girls Club.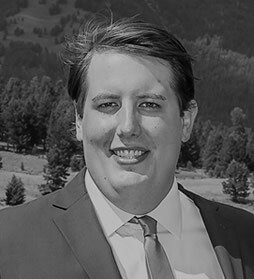 Tanner Heringer
Landman
OIL, GAS, AND MINERAL APPRAISING
Bio
Tanner Heringer has been a landman with Herco for more than six years, joining the family business after graduating from Montana State University. As the lead analyst for both mineral appraisals and oil and gas production, Tanner oversees all due diligence and research. He has reviewed hundreds of oil and gas leases and has a keen understanding of lease terms. Tanner pairs analytical proficiency with extensive knowledge about state and federal oil and gas lease sales, making him an integral part of the hundreds of mineral appraisals Herco has performed across the United States. A Montana native, Tanner and his wife, Katria, have settled in Billings. An outdoor enthusiast, he spends his free time hunting, fishing and enjoying all Montana has to offer.